Professional Organizer

 Houston

offers professional organizing services to organize your kitchen and pantry.
 The kitchen is an area of your home that gets used more often than most other areas. So it stands to reason that if your kitchen were more organized and simple to use, your life would feel easier.

Organize Appliances
Frequently used small appliances, such as a toaster and coffeemaker, should be stored on the counter; ones seldom needed on a lower cabinet. Install a drawer onto a deep lower shelf for appliances used occasionally, such as a rice cooker and blender.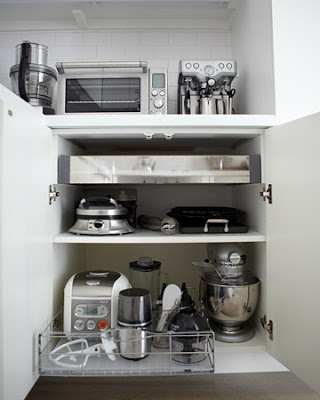 Store all bake ware in the same cupboard, all wooden spoons in the same ceramic crock, all spices in the same drawer.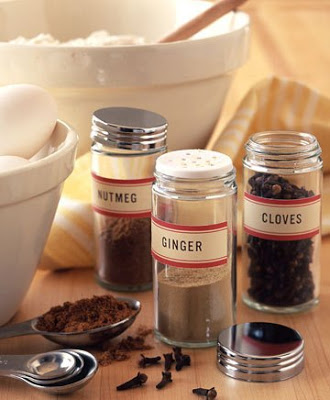 Store Smart
Store your most frequently used items in the most accessible places. Keep things you use most often at eye level; store heavy items below waist level; and infrequently-used items on high shelves or in another area of the house.
De-clutter Yearly
Take an inventory of all utensils, cookware, and dishware and get rid of unnecessary duplicates, items damaged beyond repair, or things no longer used.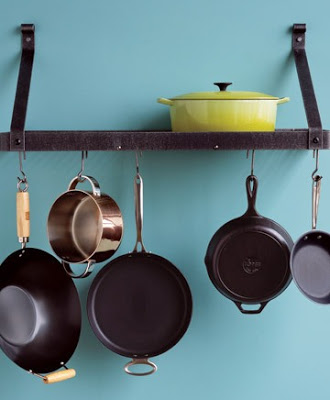 Use See-Through Bins
Keep small kitchen items in containers–see through bins/glass jars if possible–with neat, easy-to-read labels.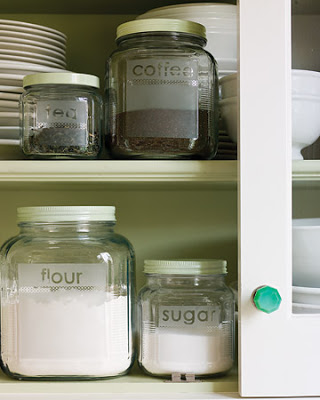 Magdalena Bogdan, European Professional Organizer Houston organizing a kitchen for a client (before and after).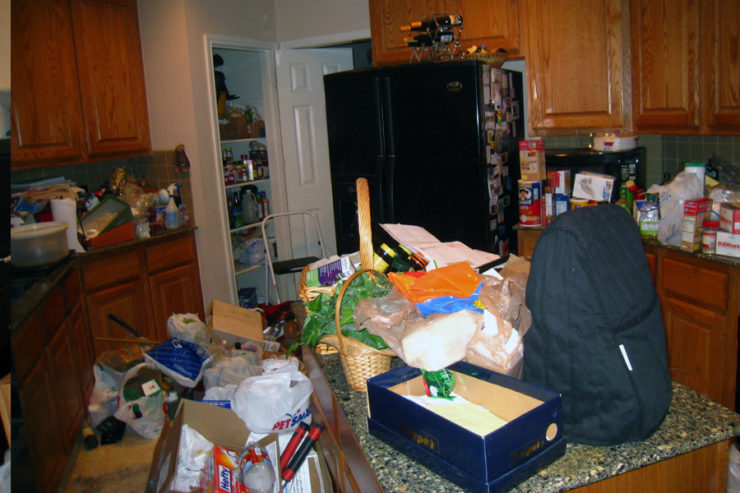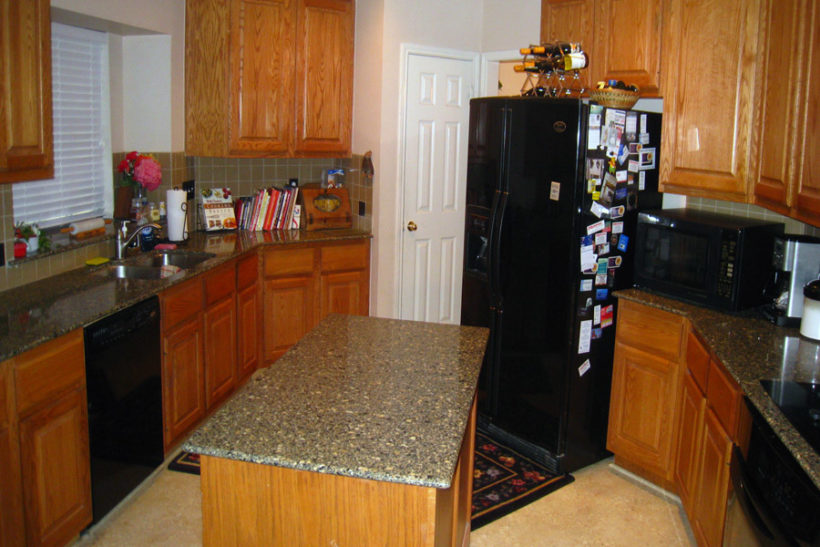 "Kitchen organization is easy with spice racks, undershelf baskets, stacking canisters and stemware holders that utilize every inch of your. Store fruits, vegetables, ingredients and leftovers in our food storage containers, canisters, mason jars and tins."
Here are some great organization products for your kitchen from The Container Store
"Sometimes getting started is the hardest part of getting organized. That's why we created Starter Kits. For our our Luxury Pantry Starter kit, we've pulled together everything you need for your dream pantry." ~~ The Container Store
https://www.containerstore.com/s/kitchen/our-kitchen-starter-kits/luxury-pantry-starter-kit/12d?productId=11006559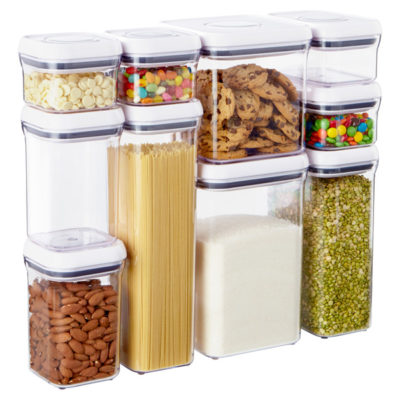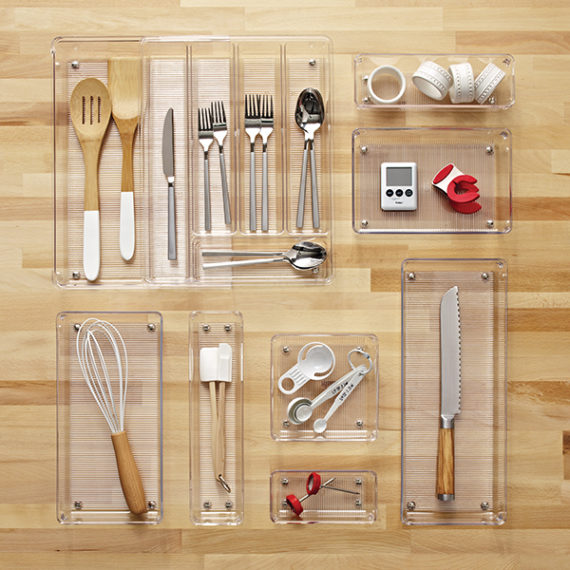 Use storage baskets are perfect for organizing your home, business, classroom, or day care center. The convenient handles make them great for storing food or spices in your fridge or pantry, or as easy-access baskets for your little ones in their playroom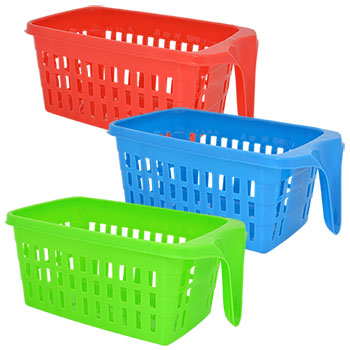 Invest in pretty containers
The easiest way to keep your pantry tidy? Buy some pretty containers and labels that make you want to keep your space in order.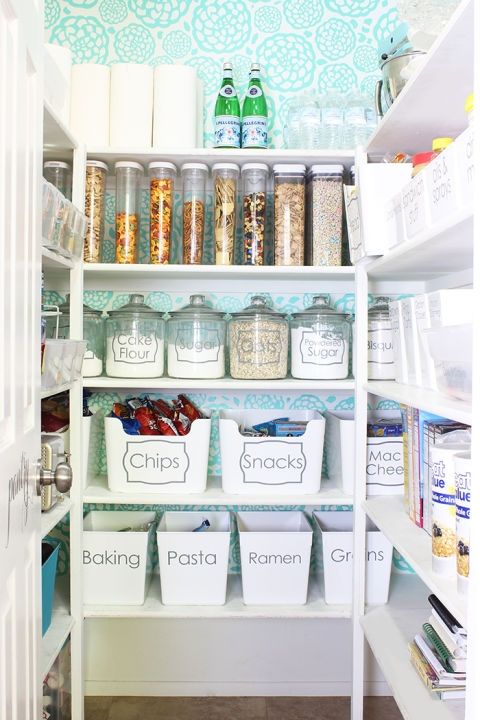 Organize your bake ware dishes
Instead of stacking heavy baking dishes on top of each other, stack them vertically or horizontally with the help of narrow wire organizers usually found in offices.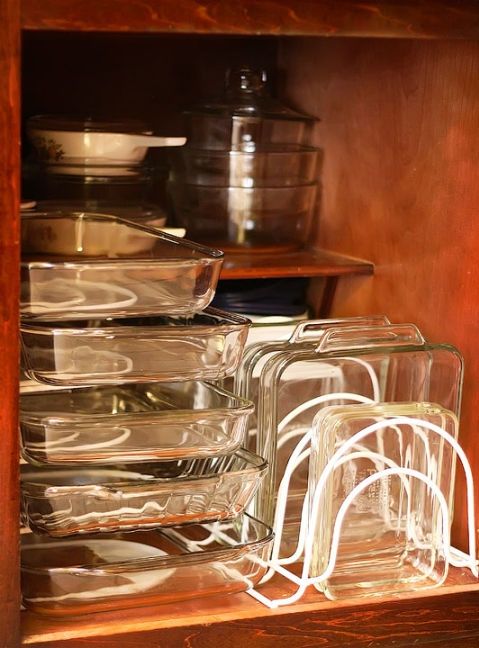 The kitchen is the center of the home and having it organized makes such a difference in day-to-day life. I'm here to make your kitchen work for you, whether it's creating functional systems to store your kid's snacks, figuring out how to get all your pots and pans into your cabinets, or knowing the most logical place to store your utensils.
Feeling daunted by your over-stuffed fridge and that disaster zone you call a pantry? Get your kitchen organized and start enjoying that space
Call Us Today 832-655-2368